**Update 11-4-12**
I have had tons of people emailing and commenting asking the same couple of questions so I thought it was time to update this!
1. What kind of spray sealer do you use? I don't have a specific type, I have just used whatever is cheapest and I usually shop at Home Depot. However, I have found that using a matte finish is vital because the glossy gets sticky, which you don't want when stacking!
2. Where do you buy the spray sealer? I buy mine at Home Depot in the spray paint section. It may be called spray sealer or just clear finish. Again, just make sure to get the matte or satin, not glossy.
3. Do you have problems with the condensation build up ruining the coasters? I have not so far. If you are going to use them daily, you may just want to add a few extra coats of sealer.
4. Can you buy just the terra cotta bases without buying the whole pot? YES! I bought mine at Hobby Lobby for very inexpensive (I believe 49 cents each?). They were located in the floral/ribbon section. I have also had other readers comment and say they can be bought at walmart. DO NOT buy the whole pot to make these coasters... that would be expensive:)
5. What color primer do you use? I used white, but any color would be fine. For my project it actually would have probably been better to use a dark primer but I always have white on hand and that worked just fine. Just know that it does take a bit of primer because the terra cotta is very absorbent and soaks it up. But the better you prime it the less spray paint you will use.
6. This is not a question anyone has asked, but something you can learn from my mistake. Spray the BOTTOM of the coasters first and then flip them over and spray the top. I did this wrong and sprayed the tops first, let them dry, then flipped them and sprayed the bottom. But the spray paint dripped down and when I picked them up some of the paint peeled off of the rims. Just an FYI :-)
Thanks for your questions & stopping by! I'm amazed that people are still reading this old post - Thank you pinterest :)
I looove coasters. Maybe because I'm a freak about getting rings on our furniture. Or maybe because they're so fun to make :) When I first discovered craft blogs, I saw this idea for coasters made out of terra cotta pots over at
Sweet Charli.
I thought it was perfect and I had all of the stuff to make it, but I didn't get around to it until now! I thought I'd share with you my version of this project.
First, take the bottoms of terra cotta planters. Prime them with a light coat of spray primer. (They'll be really hard to spray paint if you skip this step.)
Once that dries, paint both sides with your spray paint. I used Oil Rubbed Bronze- my fav!
Next, cut a circle of scrapbook paper to fit the inside of the coasters - around 2 inches.
Distress the edges with a distressing ink... or plain black ink if you're cheap and don't want to spend the $ on distressing ink! :)
Put a thin layer of mod podge on the back of them, making sure not to miss anything (especially the edges!) Don't use too much or else it will all squirt out the sides and cause a huge mess.
After that layer dries, add a decent layer of mod podge to the top. Make sure to seal the edges well. After that's done, use a paper towel to clean off the massive amount of leakage.
I'm a messy crafter. What can I say. :)
Once the mod podge dries, spray the whole thing with sealer to make it waterproof.
While they're drying, cut out a strip of felt and cut 4 small circles for each coaster.
Once the coasters are dry, hot glue your dots to the bottom.
And done!! Easy peasy! Now you can use your new coasters.
I love them! However, these will not be staying at my house. I tied a ribbon around them and they'll be a Christmas gift this year!
Yes, I'm already thinking about Christmas presents. It's easier to space it out when you have a million people to buy for!
**Update: I have had a lot of emails wondering what spray sealer I used for these. I used Krylon Make It Last Sealer:
I'm pretty sure that rustoleum also has something similar that would work just fine. It just needs to be clear sealer or finisher. Still haven't had any problems with these coasters wearing down so I think it works pretty great!!! Sorry it took me so long to update this!**
Hope you're having a wonderful day!!
I'm linking to these fab parties: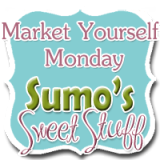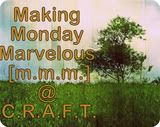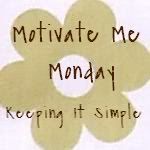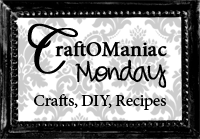 Power Of Paint Party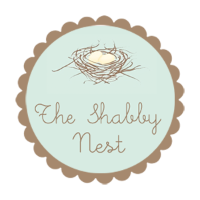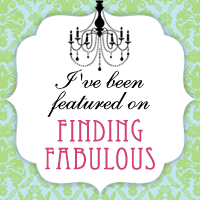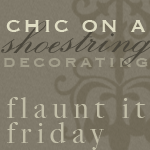 Frugality is Free